Octopus coffee table_Kirk McGuire Bronze Sculpture
Bronze octopus marine life table_Kirk McGuire Bronze Sculpture
Kirk McGuire Bronze Sculpture

All Rights Reserved - Kirk McGuire Sculpture - ©Copyright - 1987 -  2020





Kirk McGuire Bronze Sculpture - Tiburon, CA 94920

'Cephalopod'

Please contact for availability and pricing 

Bronze octopus coffee table dimensions:

17 1/2" H x 36" round glass.  Approximately 90 lbs. without glass.

Ships worldwide from San Francisco. 

Limited edition bronze of  20 - Year released - 2011

Place several together to create a longer table. Or commission a custom table, or sculpture.

The glass table top sets safely and firmly on top of three tentacles!

.

"I have always been fascinated with Cephalopods and how extremely intelligent they are. This octopus table is astoundingly real and makes any decor stand out in a jaw dropping way. High detailed hot cast bronze, each a 'one of a kind', whimsical in every way!"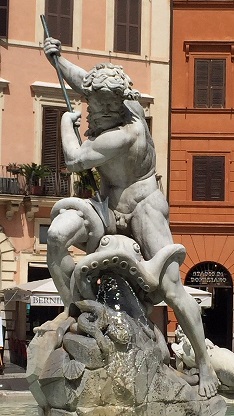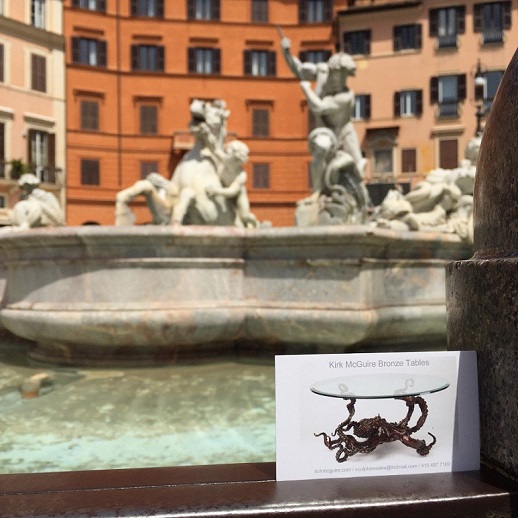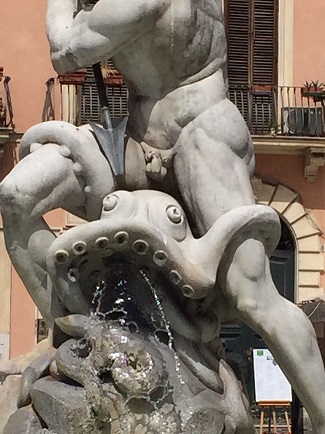 Photos from inspirational studies in Rome! The Fountain of Neptune battling an octopus. (Italian: Fontana del Nettuno) is a fountain in Rome, Italy, located at the north end of the Piazza Navona.