Collector - Triton Submarines LLC about this piece.

"Triton Submarines is now the proud owner of a "Legend" table by Kirk McGuire Bronze Sculpture. This magnificent sculpture really captures the beauty of one of nature's most elusive creatures."

Triton Submarines filmed a giant squid for the first time in our History. Featured on the Discovery Channel Documentary 'Curiosity'.

Bronze giant squid table by order_Bronze sculpture_Kirk McGuire Bronze Sculpture
Newly created bronze giant squid table or sculpture_By world renown sculptor Kirk McGuire Bronze Sculpture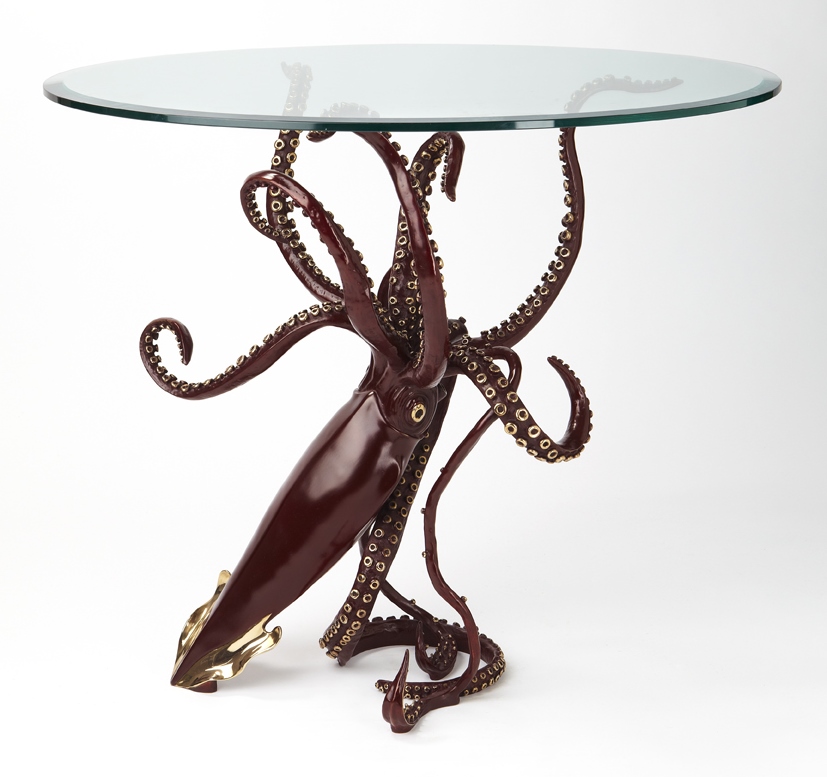 'Legend'

Please contact for availability and pricing

Bronze giant squid dining/entry table dimensions:

30" H x 36" round glass.  Approximately 80 lbs. without glass.

Ships worldwide from San Francisco.

Limited edition bronze of 20 - Year released - 2012

This is a free standing dining/entry table. Designing it free standing on just three tentacles as a stable sculpture/table took months of design, not to mention the intricate rubber molds which I make myself.

Place several together to create a longer table, or commission something custom.

"The Giant Squid has always fascinated me."

What a monster! This is how they have always been portrayed in media. Science knows little about them, some believe they are quiet, shy and even fragile. They are beautiful, streamlined, intelligent creatures. How amazing they must be in the undersea world they live in. The largest of these elusive giants ever found measured 59 feet (18 meters) in length and weighed nearly a ton (900 kilograms).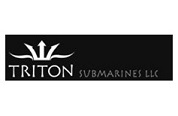 Kirk McGuire Bronze Sculpture

All Rights Reserved - Kirk McGuire Sculpture - ©Copyright - 1987 - 2019

Dr. Steve O'Shea about

Kirk McGuire Sculptures:

"You take bronze to a new dimension; your work

is truly sensational!"

Dr. Steve O'Shea, an authority on giant squid and octopus, is known for his research on giant squid.

Scott Cassell about

Kirk McGuire Sculptures: 

"You are a gifted artist with a eye for reality and proper morphology!"

Scott Cassell is an American explorer,  underwater filmmaker.

Jim Harris about Kirk McGuire Sculptures and 'Legend' table:

"I love your sculptures! Especially the Giant Squid! I am the pilot who drove the Triton submersible for Dr. Kubodera and Magic Man Sugita on our dive where we filmed the Giant Squid off Chi Chi Jima, Japan. I also had the pleasure to pilot dives on that trip for Dr. Steve O'Shea and Dr. Edie Widder.  It was a good trip. When I saw your sculpture of the Giant Squid I said "that guy has got it!" Now....how am I gonna add one to my G-Squid collection? Keep up the good work."

Jim Harris piloted the Triton Submarine that filmed the worlds first Giant Squid alive in the deep sea at 3,000'.



Kirk McGuire Bronze Sculpture - Tiburon, CA 94920