Moray eel bronze sculpture_Kirk McGuire Bronze Sculpture
Dicover gorgeous Moray eel bronze marine life sculpture or tables by Kirk McGuire Bronze Sculpture
Kirk McGuire Bronze Sculpture

All Rights Reserved - Kirk McGuire Sculpture - ©Copyright - 1987 -  2019




Kirk McGuire Bronze Sculpture - Tiburon, CA 94920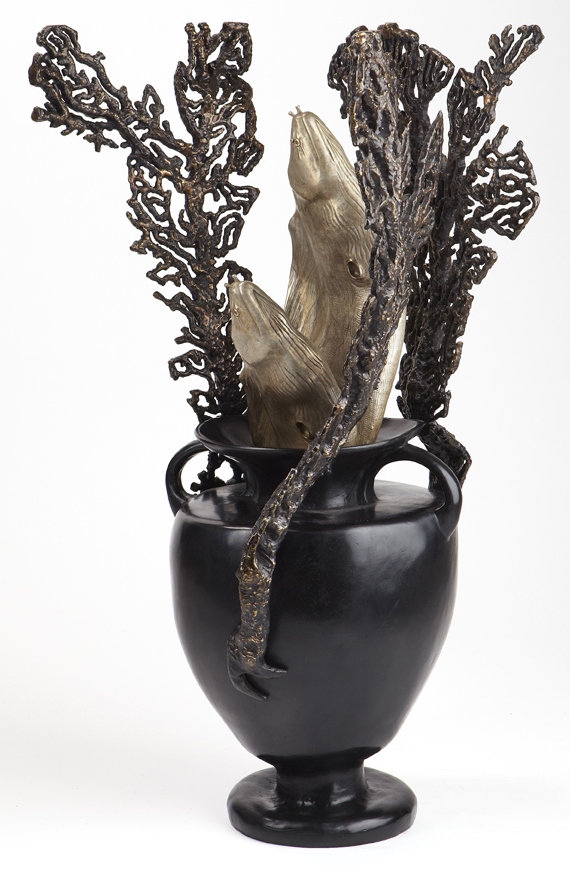 'Minoan Moonlight'

Please contact for availability and pricing

Bronze amphora, eels & coral dimensions:

30" H  x 18" W  x 15" D Approximately 80 lbs.

Ships worldwide from San Francsico.

Limited edition bronze of 20 - Year released - 2013

Designed for indoors, or maybe by the pool?

Inspired by my fascination with the bronze age of man and the Minoan culture. The vase is based on a 15 BC Minoan amphora sunken on the seafloor providing shelter for the Mediterranean Moray eels. Coral growing from the vase providing added shelter as they look on under the Minoan moonlight.

Use as a glass top dining/entry table as well.