Kirk McGuire

Bronze Sculpture



'Giant' Limited edition bronze of 20 - Year released - 2000  Dimensions: 45 1/2" L x 18" W x 17" H

This is a free standing sculpture allowing it to be displayed in many positions and locations. Designing it free standing on just three tentacles as a very stable sculpture took months of design, not to mention the intricate rubber molds which I make myself. Creating this piece takes an amazing amount of work and engineering.

"The Giant Squid has always fascinated me."

What a monster! At least that is how they have always been portrayed on movies and in books. Science knows little about these guys, but some believe they are quiet, shy and even fragile. They are beautiful, streamlined, intelligent creatures. How amazing they must be in the undersea world they live in. Science estimates they can reach lengths of 30'- 60' or maybe even longer.

Shipping available worldwide.

Free shipping within the continental US.

All Rights Reserved - Kirk McGuire Sculpture - ©Copyright - 1987 - 2013

  'Giant' on Australian boating magazine.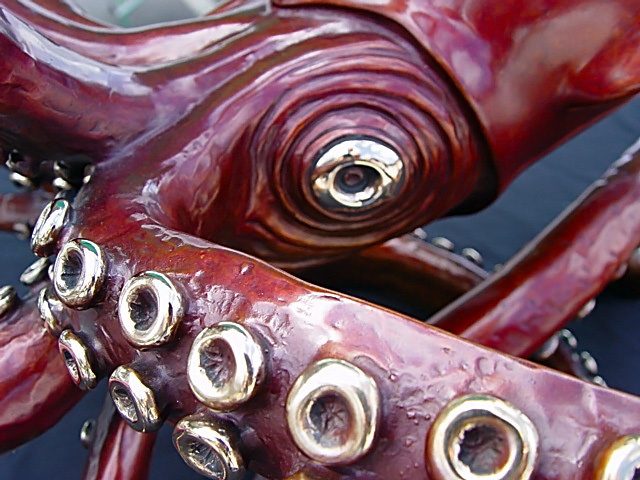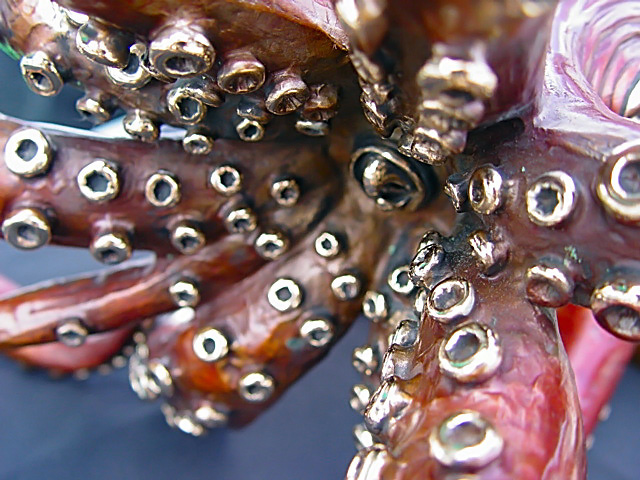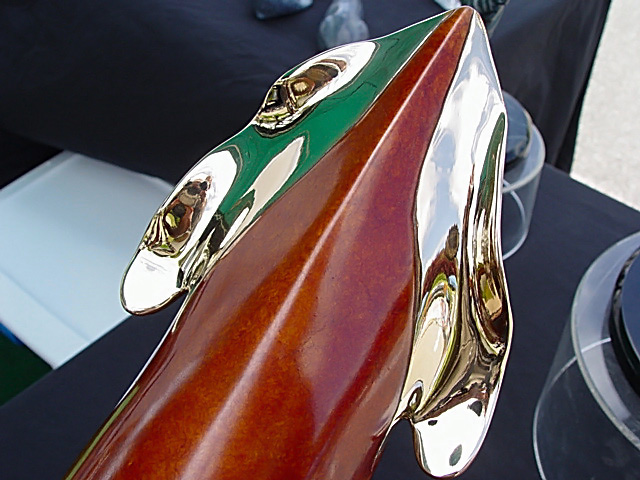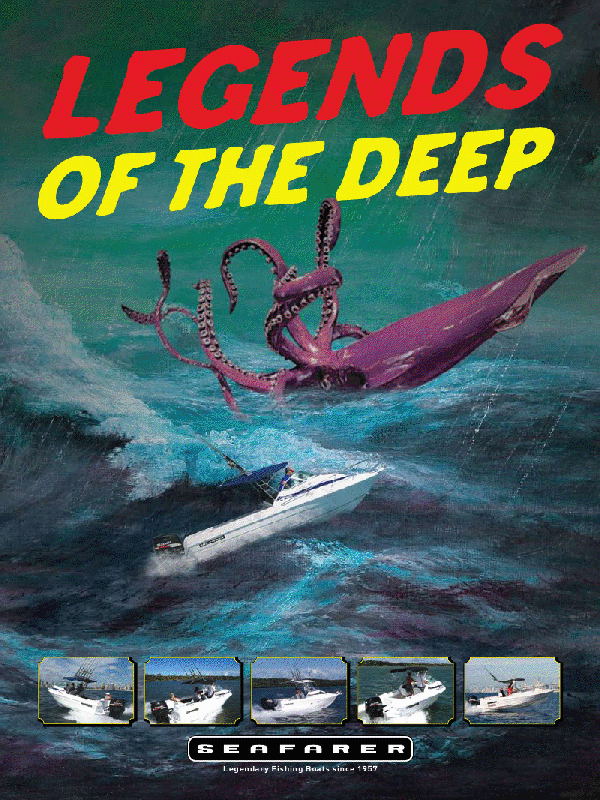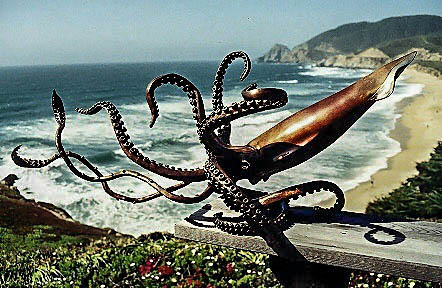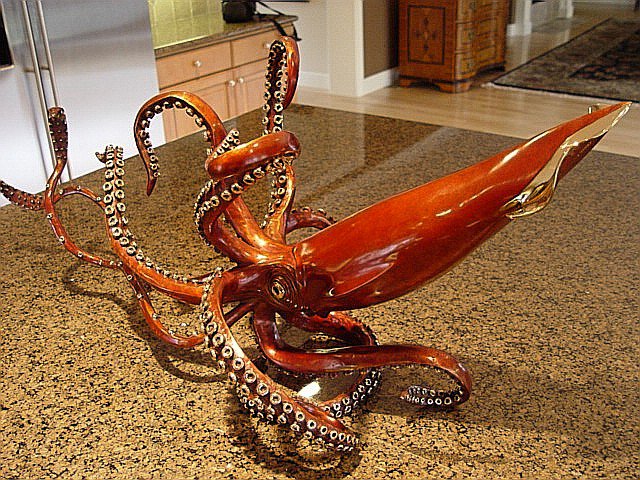 Kirk McGuire Bronze Sculpture Studio - At The Point - Americas Largest Artist Colony - 1 Rankin Street - San Francisco, CA. 94124


Dr. Steve O'Shea about

Kirk McGuire Sculptures:

"You take bronze to a new dimension; your work

is truly sensational!"

Dr. Steve O'Shea, an authority on giant squid and octopus, is known for his research on giant squid. Just  a few of  his documentary credits include: Quest for the Giant Squid. (DC) Chasing giants: on the trail of the giant squid. Giant squid: caught on camera. (DC)  NHK(Japan) & Discovery Channel expedition.

Scott Cassell about

Kirk McGuire Sculptures: 

"You are a gifted artist with a eye for reality and proper morphology!"

Scott Cassell is an American explorer,  underwater filmmaker and counter-terrorism operative. Just a few of his documentary credits include programs for the Disney Channel, MTV, Spike TV, the Discovery Channel, Animal Planet, the Space Channel,  the  BBC and

The History Channel.