designer - bronze sculpture - tables - Kirk McGuire
octopus - cephalopods - wild life sculptures
giant squid - sculpture
table - coffee - bronze - galleries
Interior - designer - furnishings
Decor - indoor - outdoor
Welcome to Kirk McGuire Bronze Sculpture Kirk is based in San Francisco, CA. Here you will find bronze sculptures, tables for sale of: octopus, giant squid,sea horses, eels, coffee tables, dining tables, indoor outdoor furniture, home decor, all designed by Master sculptor and artist: Kirk McGuire Bronze Sculpture.View our galleries: 'Bronze sculpture' 'Bronze tables' here you will see amazing one of a kind creations of bronze wild life, marine life sculpture and tables. Please go to our contact page to: call or email us for a compete price list or information about commissioning sculptures, tables, monuments for your home or business.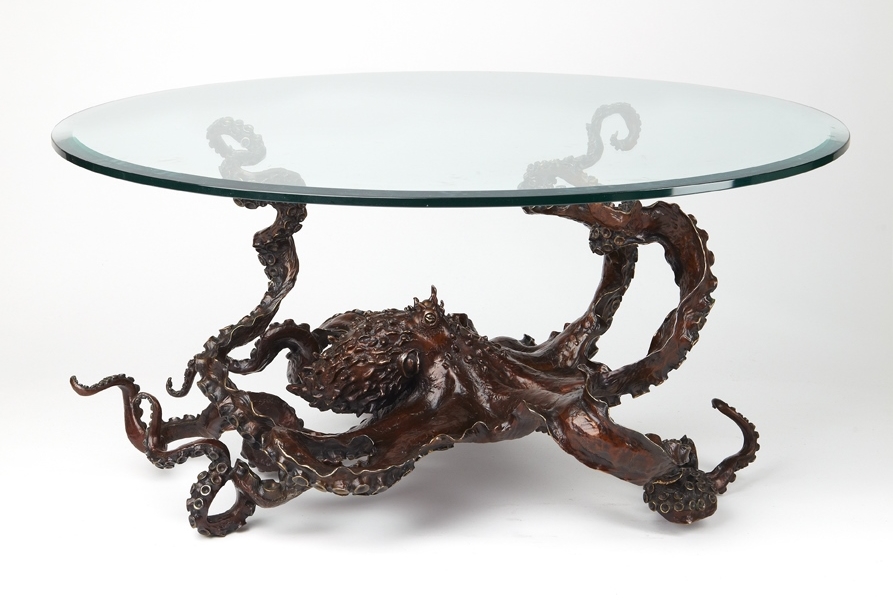 Kirk McGuire Bronze Sculpture

All Rights Reserved - Kirk McGuire Sculpture - ©Copyright - 1987 - 2014






Kirk McGuire Bronze Sculpture Studio - 1 Rankin Street - San Francisco, CA. 94124

Contact us for our complete price list, or if you have any sculpture inquiries.

'Cephaopod' bronze octopus coffee table by Kirk McGuire